The driver is in critical condition and is in police custody.
A person intentionally rammed into a national police vehicle on the Champs-Élysées in Paris on Monday.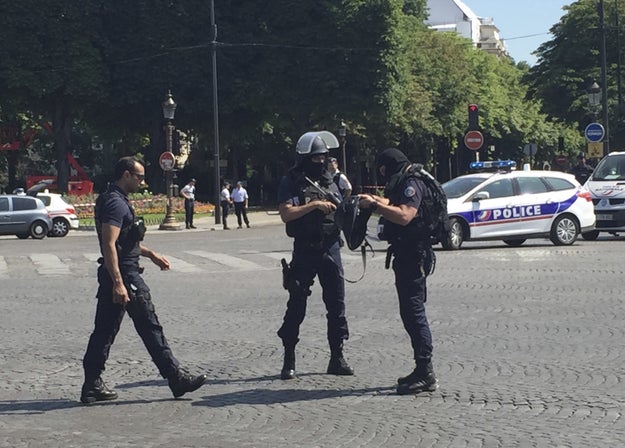 Bertrand Combaldieu / AP
No members of the public were hurt and the driver, who was seriously injured, was taken into custody, officials said. Some media reports said his vehicle exploded.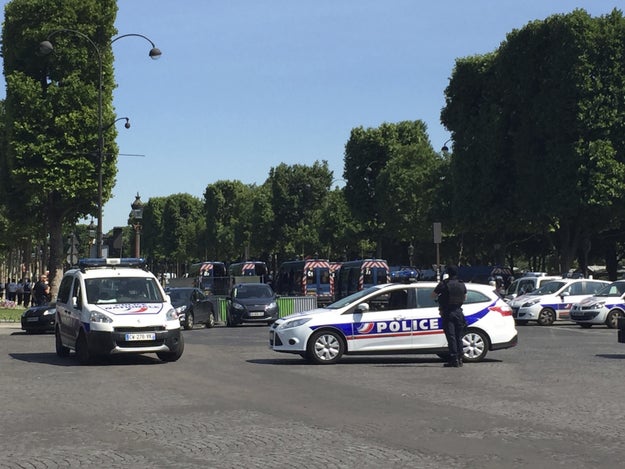 Bertrand Combaldieu / AP
---